Philanthropy
We work with Divine Canines and the Down Syndrome Association of Central Texas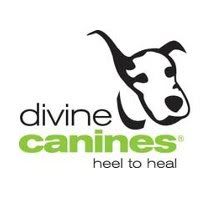 DSACT is the only organization in the Central Texas area that provides programs and services exclusively for individuals with Down syndrome, their families, educators and the medical community. Established in 1991, DSACT provides services at no cost to more than 500 families residing in 13 Central Texas counties. DSACT's vision is a world in which all members, including those with Down syndrome, are accepted, valued for their uniqueness, respected for their abilities and contributions, and assured the opportunity and choice to create their own path to fulfillment and success. Texas Lassos is planning to host a 5K as an annual fundraiser for DSACT.
Divine Canines provides free animal assisted therapy (AAT) to people of all ages. Their volunteer teams visit children and adults facing various challenges, including mental illness, developmental differences, physical limitations and dementia. Therapeutic interaction with our specially trained canines results in emotional and physical benefits such as improved mood, confidence, communication, relaxation and trust. Visits to partner facilities are conducted by multiple volunteer teams and last at least one hour.
They were just featured by KUT in their "Get Involved-Spotlight". To see the story, click here. They have also made it to the second round of I Live Here I Give Here's "Big Give." Click here to visit their profile.